Hi! I meant to post yesterday, but I went with mom to costco to get my glasses adjusted, and do a few other things, so I didn't. ;) Oh, and Grace is having a writing competition! And you don''t need a blog to participate! So go check that out HERE.
Magic theater play tent for girls - $150
yeesh, this is cheaper that the one for dolls :p but this is a tent, and not an actual play house. It's pretty cute, but a lot for just a tent.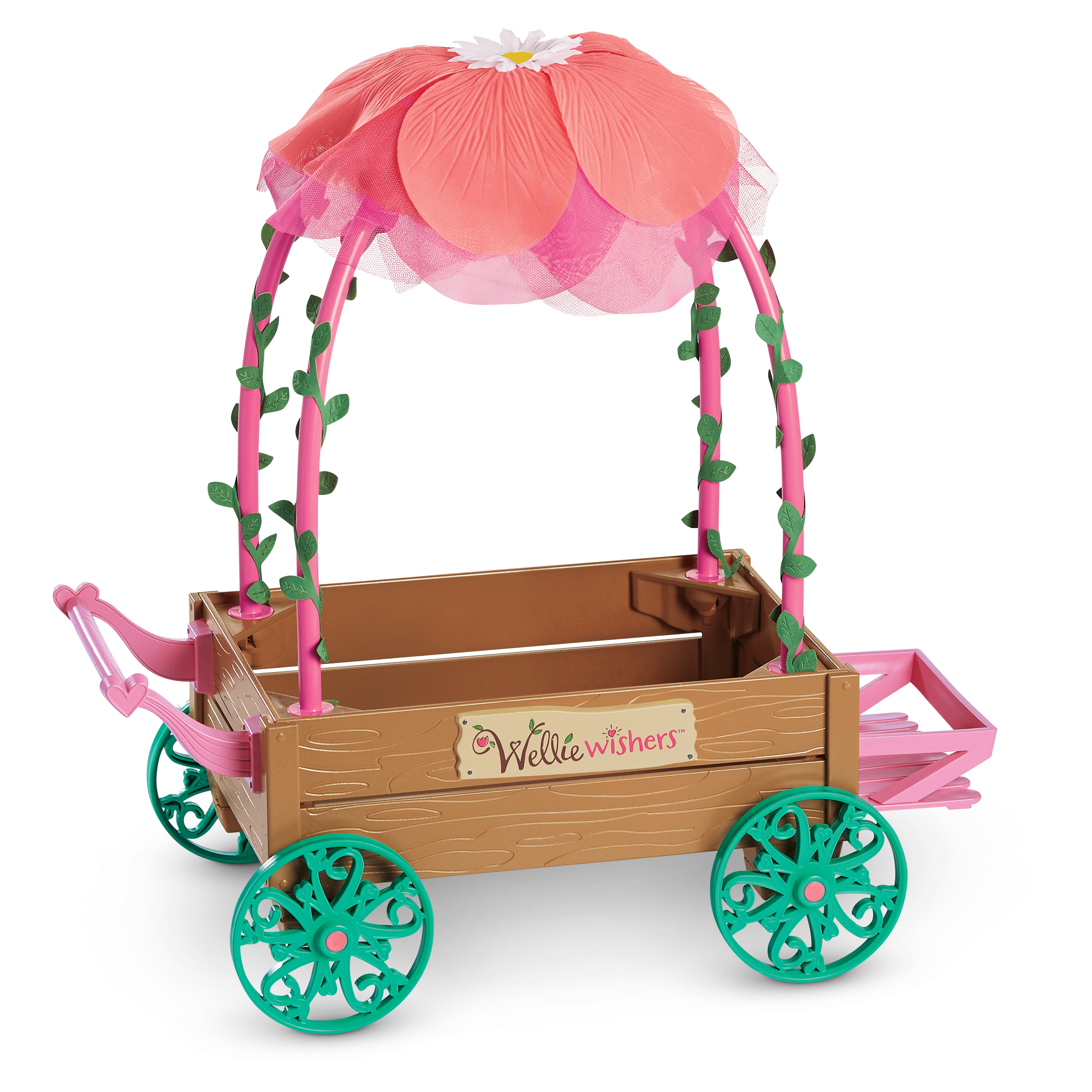 Love & caring carriage - $48
*looks puzzled* So who pulls the carriage? Also to expensive. :P $$$$$$
Winter wishes outfit - $28
Try to say this fast: 'the wellie wishers winter wishes' fun, right? I think a lot or people will like this outfit. :)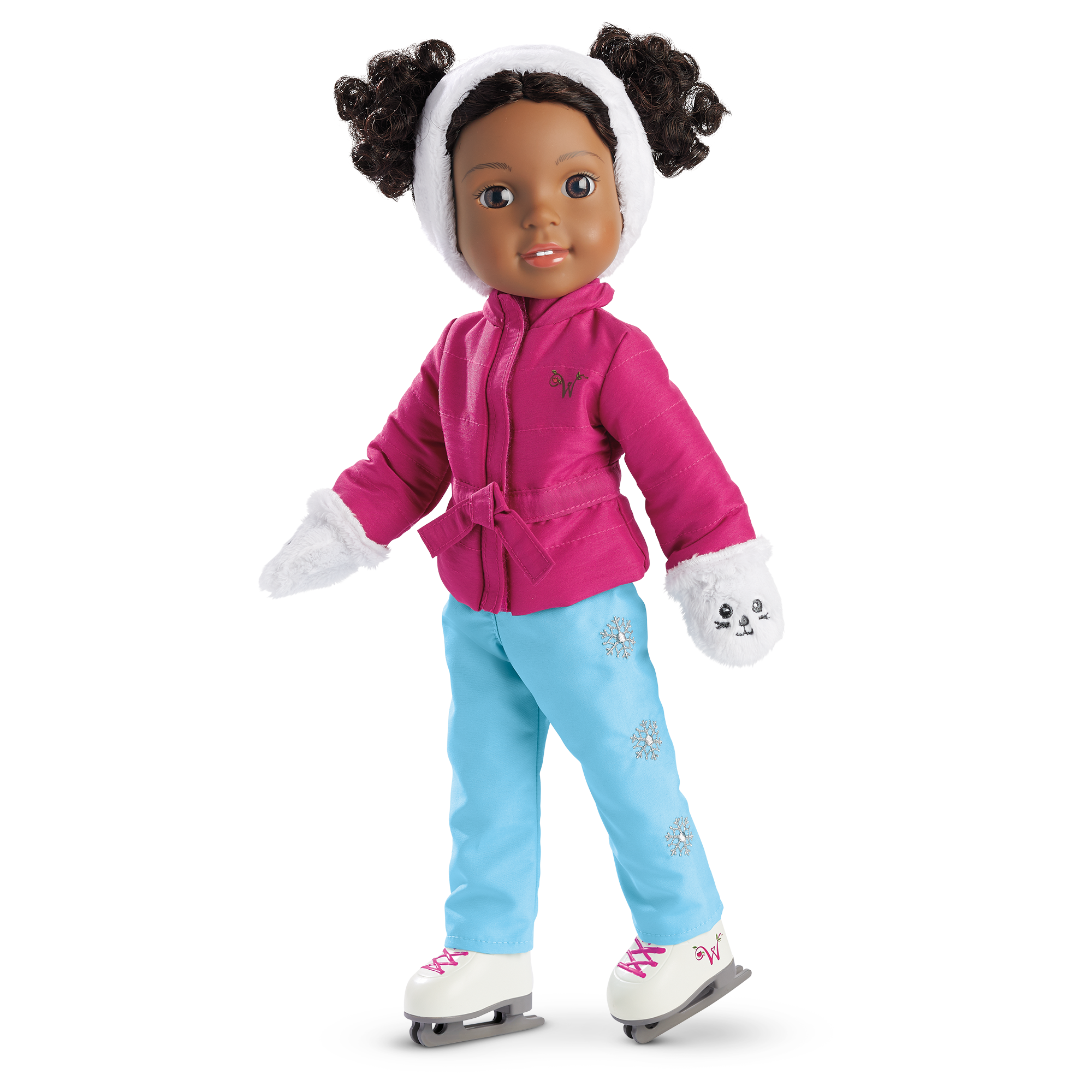 Winter friends skating outfit - $28
I think this is really cute. :)
Winter woods stage accessories - $20
Cute, I like that you can put it in the theater. :) Too expensive though. :/
The wellie wishers also got some books for $6 each. They look really cute. :)
Now for the rest of the BeForevers!
Josefina's navidad outfit - $34
This made me mad. Look at it, now look at this: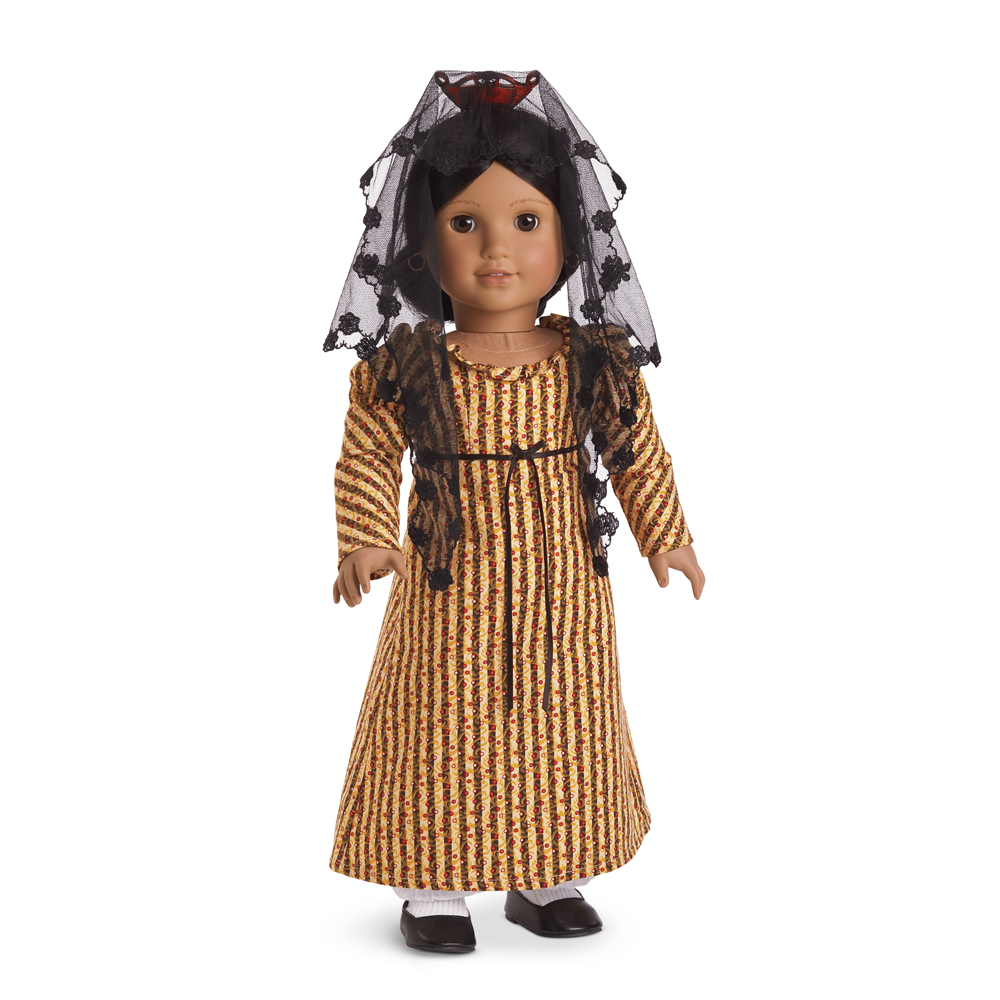 It's the same. Thing. Just a different color. Seriously AG?
Any way, next!
Josefina's festival outfit - $32
Ehh. It's alright, but I don't think that in her time, they would be able to get pink shoes.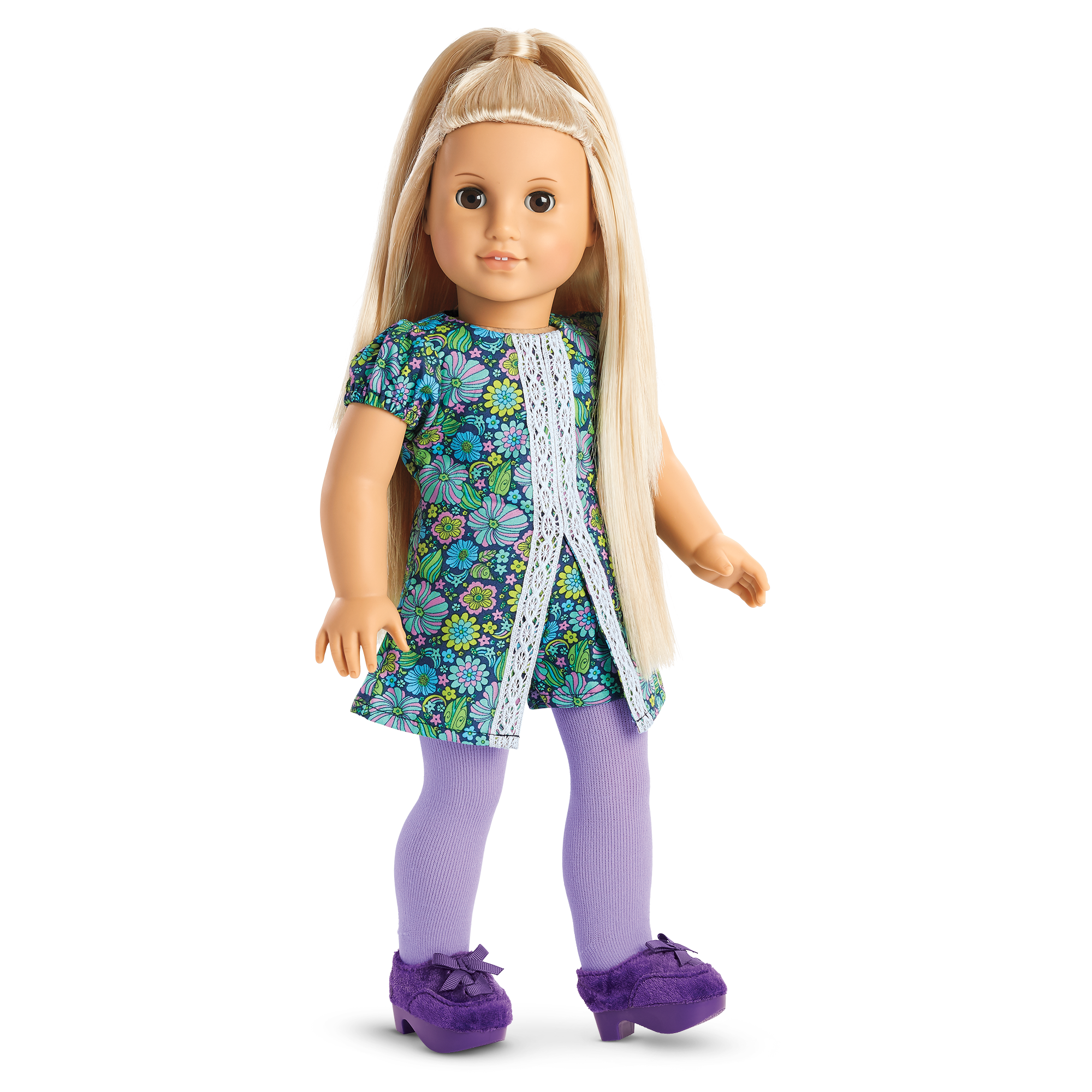 Julie's new years eve outfit - $32
Weeeiiirrrrdddd.
Maryellen's refrigerator and food set - $150
Pretty cool. You can see a review HERE.
Maryellen's party punch set - $44
mmmm. I just don't care for this.
Maryellen's holiday cookie set - $38
I. Love. This. Cookie cutters? eeeeeeeeeeee!!!!! And the cookies fit in the cutters! Too cute!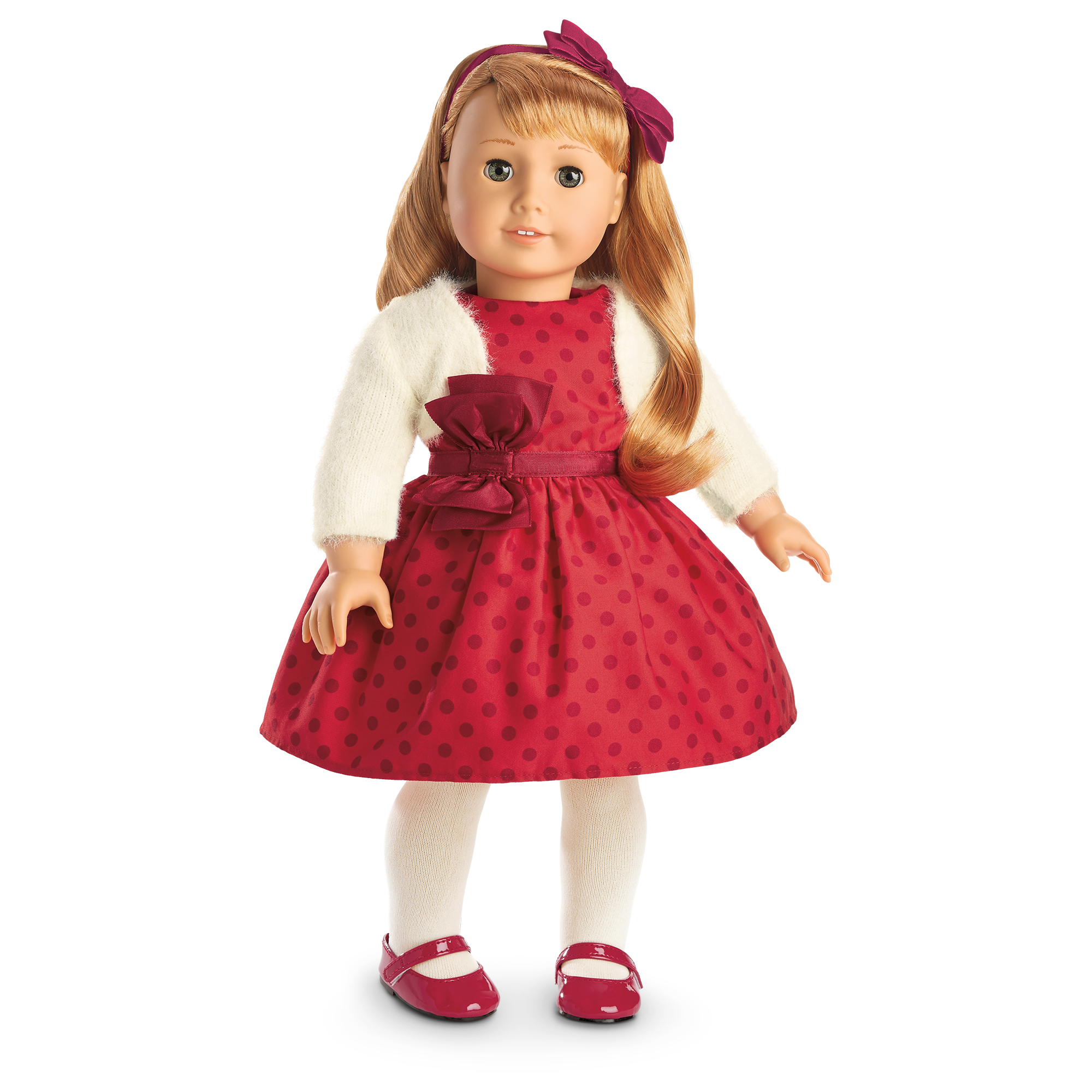 Maryellen's Christmas party outfit - $36
awww, it looks so cute on her. :)
Maryellen's strawberry outfit - $28
I like the shoes, but I'm not sure what to think of the dress.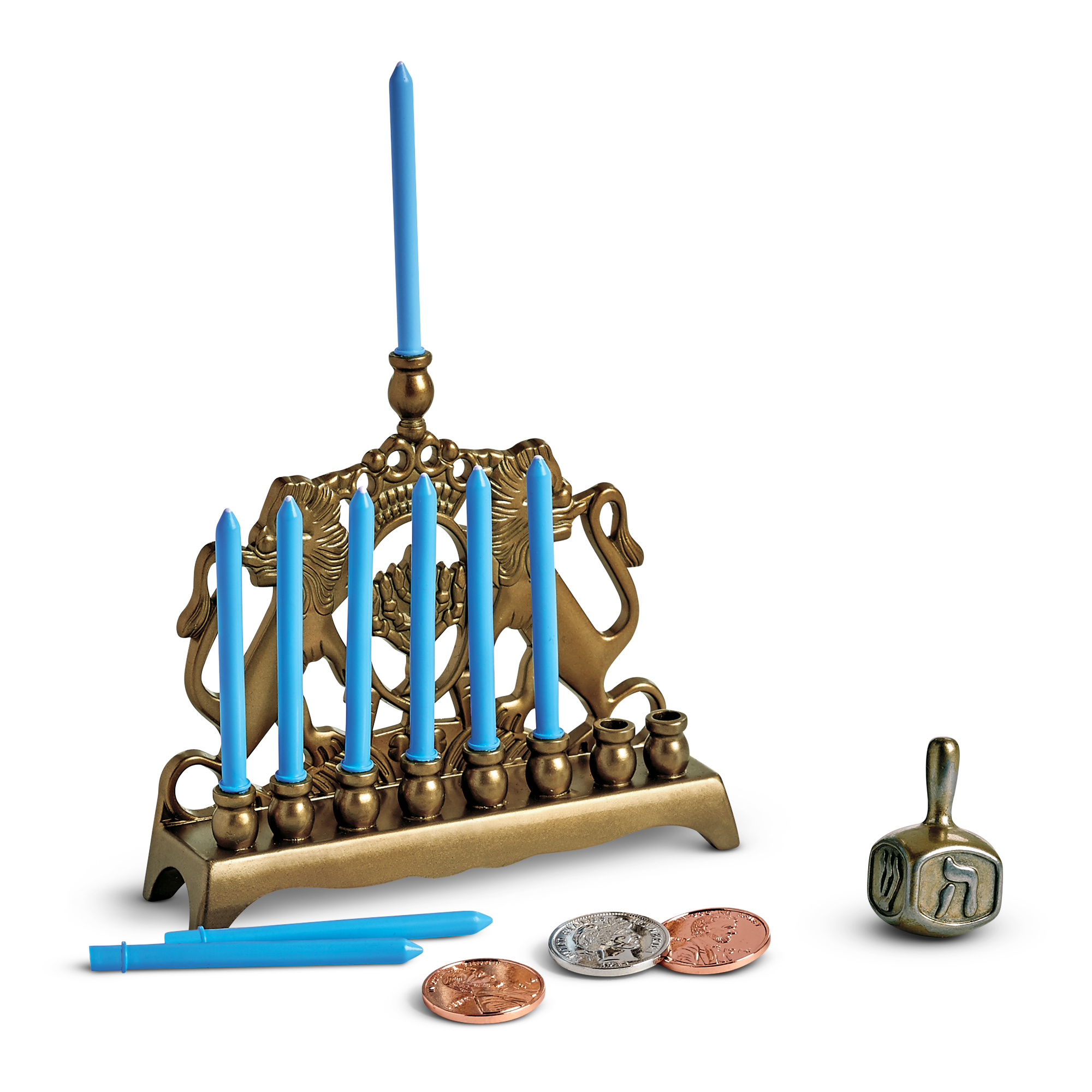 Rebecca's menorah & dreidel set - $36
Tooooooooo expensive. And only three coins? It takes a lot more coins then that buster....and a bag to hold them in.
Well, that's the end of the new releases! Now I can get back to normal. :)
I've been sewing up a storm lately, stuff for something coming up, a craft show, and Christmas presents are on the list. :) I am also dreading back to school....because breakfast means stop crafting for two or three hours. :(
And now a chicken story.......this morning I was sewing, I looked up and saw a huge dog in the back yard. 'Oh great.' I thought. And then I realized that the back door to the chicken coop was open. 'OH NO!' And right on cue, the strange dog came racing around the corner, chasing two chickens. I yelped and jumped up, Ivy came out of the living room, saw what the dog was doing, and raced to tell mom. (Dad was at work) I went onto the deck and started yelling at the dog and his companion, (a bull dog) to go home. They stopped chasing the chickens and stared at me, then mom and Ivy came out and they left. Mom shut the back of the coop, and Ivy and me started looking for the chickens. Ivy found one, she was huddled up in a bush, with half the feathers from her back missing. Ivy and me petted and talked to her, while mom checked her for injuries. She was unhurt, just scared, and let Ivy put her back in the coop. We counted the rest of the chickens, and there was now only one missing. We looked forever, but couldn't find her. We gave up and Bubbles found her a few hours later in the garage, safe and sound. ;p
That was a random story. And it was 8:00 a.m., if anyone wanted to know. ;)
Bye!